You can access your server in several different ways.
Windows
The standard way to access your server is with the Remote Desktop Connection application. This comes preinstalled on almost all Windows 10 Machines.
After opening the application, you will be prompted to put in your server IP, then the password. If it asks for an username the username is Administrator.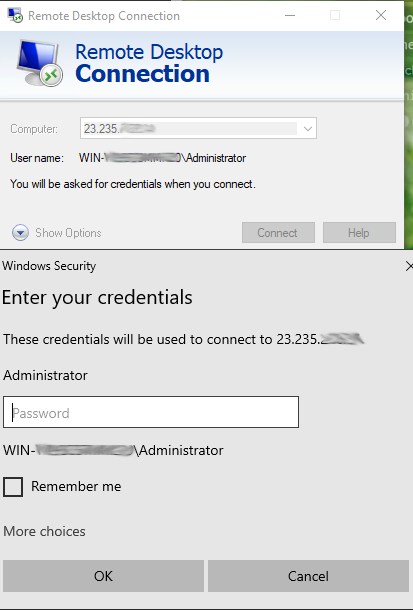 If your computer does not come with this pre-installed you can install it through the Microsoft Store Here
Mac
The easiest way to connect to your OculusServer through a Mac is to download the Microsoft RDP client. You can download it from the Apple App Store Here.
Follow this straight-forward video on how to use the application on Mac
iPhone/Android
Both Apple & Android have the Microsoft Remote Application available to download.
You can download the iPhone Version Here
You can download the Android Version Here
Now that you have the App on your phone, you can add Remote Desktop connections to access your server.
To add your server:
In the Connection Center, tap +, and then tap Desktop.

Enter the IP of your server.

Enter Administrator as the Username.

Select Enter every time for the client to ask for your credentials every time you connect to the remote PC.
Select Add user account to save an account that you use frequently so you don't have to enter credentials every time you sign in.